Out with Beyer!
By introducing this as an option during the Festival and under its banner, Beyer goes a long way towards legitimizing prostitution by turning a positive focus on a public cultural scene. With the taxpayers' money! You exposed yourself there, Beyer. Maybe this says more about your low moral inclinations than the speculative points you want to make. I think you've handed in your own notice now.
Joakim Wallmark, in Bergens Tidende's comments section, about the production Lyst#2 by performance artist Eja Due
Imprisoned in a white cube, against a backdrop of music by Edvard Grief, a solitary woman waits for an hour and ten minutes. The challenge for the charismatic Artistic Director of the Bergen Festival, Anders Beyer, was to successfully bring together more than half a dozen opera houses and concert halls in Europe for a series of performances starting in Bergen and Copenhagen in 2019 and continuing at the National Rhine Opera in 2020. Who would have thought that this pared-back production would, in fact, become a premonition of things to come in the season 2020/2021?
Critic Laurent Barthel in ConcertoNet.com, about the performance of "Waiting" at Opéra national du Rhin in Strasbourg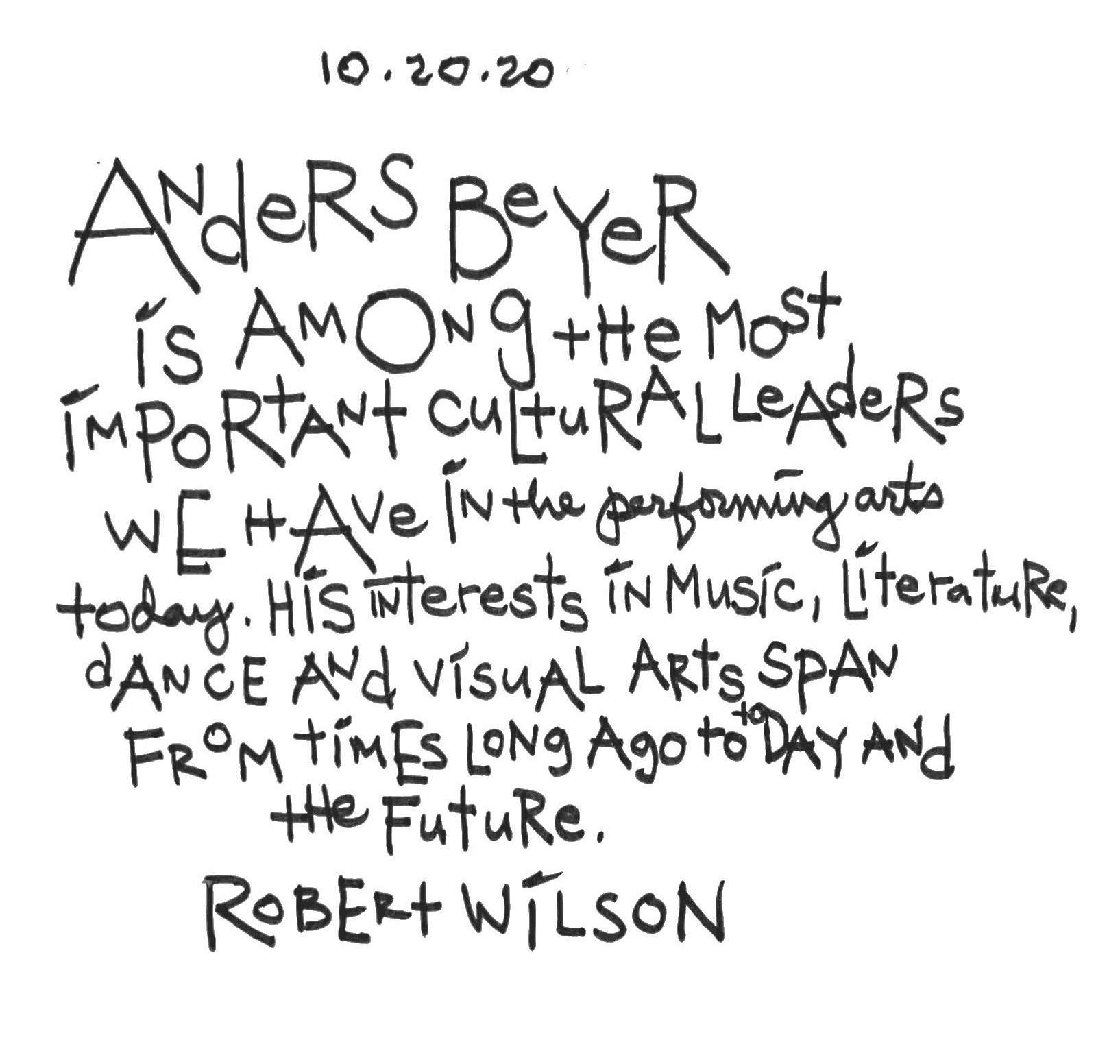 So stupid and vulgar. Can we Bergensians please have a Norwegian festival director who doesn't like perversions? King Harald and Sonja will be embarrassed.
Torgeir Tønnesen, in Bergens Tidende's comments section, about the performance PaniniBoysRoom by Vegard Vinge and Ida Müller
It has been a great pleasure working together with Anders Beyer. In his role as CEO and Artistic Director of the Bergen International Festival, he has instigated and organized countless remarkable projects with zeal and great commitment. I look forward to follow his upcoming work at the Bergen Festival with curiosity and excitement.
Unsuk Chin, composer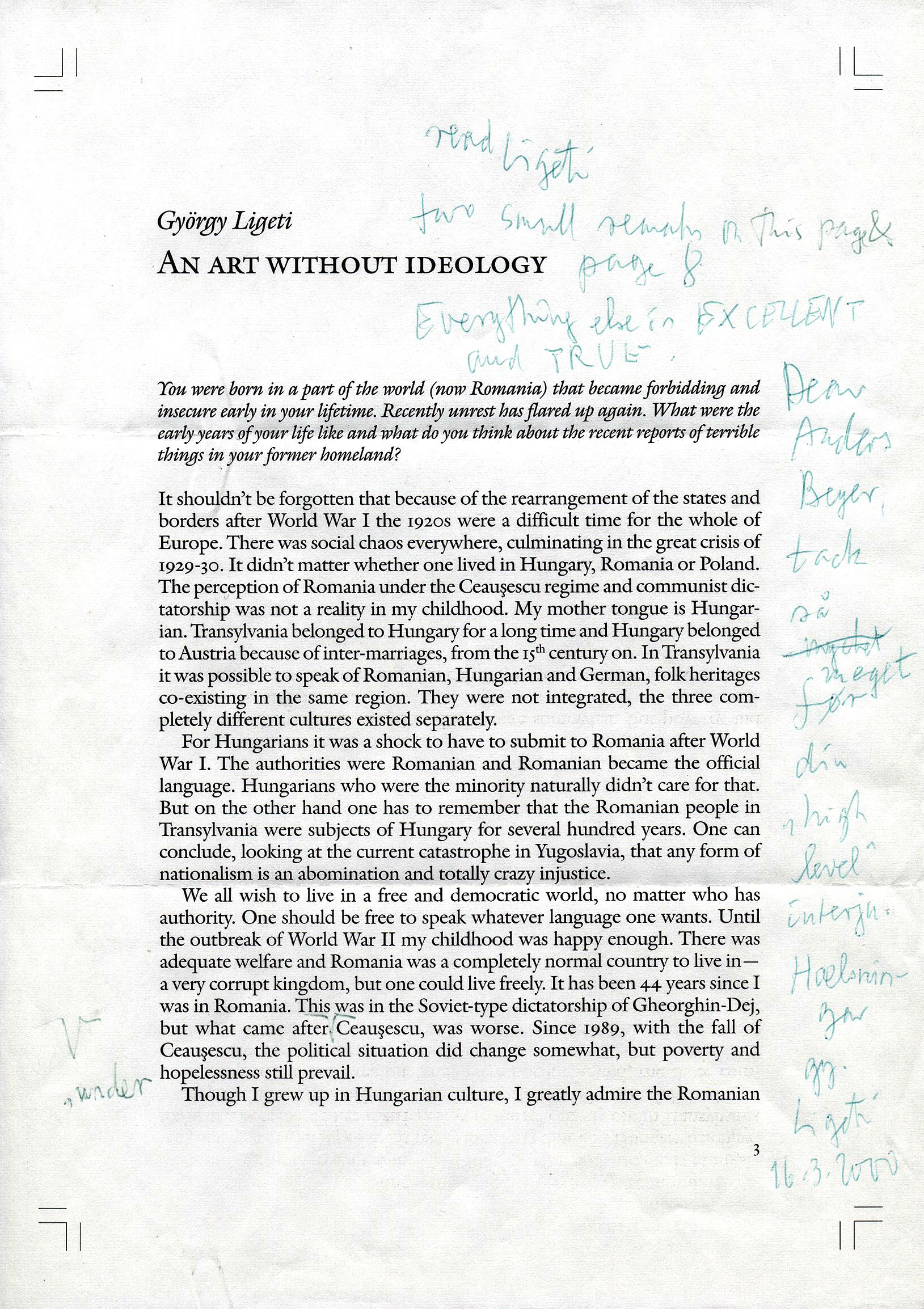 With the festive turn being taken by the country's oldest music festival, it is itself challenging the position it should have had as an institution of national and international character and as an important legitimizing hub for Norwegian art music on the whole. The Festival is unfortunately in the process of becoming uninteresting within the art music field. We read  the total absence of classical music in the opening ceremony this year as a symptom of the development that is happening [….] Of particular concern is the diffuse genre profile of the programme in the main arena, the Grieg  Hall. An increase in the popular genre that ensures visitor numbers must in our view not be confused, as Anders Beyer seems to be doing, with innovative, courageous focuses, which can also be genre-transcending. This weakens the identity and profile of the Festival.
Bernt Bauge, Mary Miller, Per Boye Hansen, Lorentz Reitan, Erling Dahl, Morten Walderhaug, Audun Kayser, Pål W. Lorentzen, Egil H. Sjursen, Trond Mohn. Debate point in Bergens Tidende, 10th August 2016.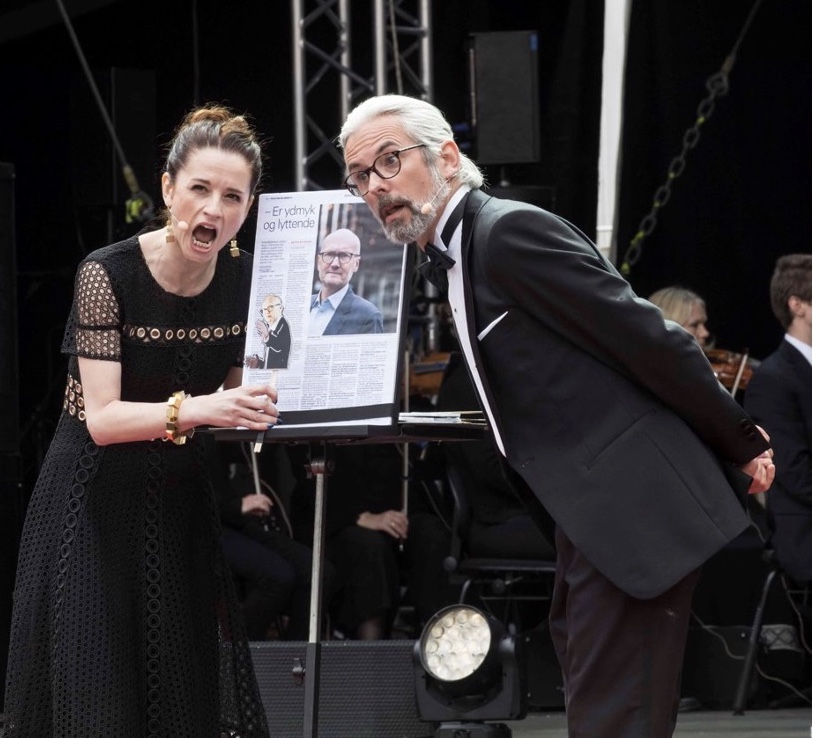 Bergen deserves a Festival Director who takes his public seriously – this Dane doesn't. Who is interested in seeing a performance where naked actors urinate in their own mouths while they crawl around in their own excrement indicating an orientation that tends toward the sick? If this is art, art is dead. Patients in psychiatric institutions who do the same are medicated and drugged.
Tore Hansen, in Bergens Tidende's comments section, about the performance PaniniBoysRoom by Vegard Vinge and Ida Müller
I've met Anders on several occasions, and in different roles, during my life as composer, and have been happy to witness his energy and passion for music, from a young musician and writer to the director of the international Bergen festival. Through all these years, Anders has also worked for the music of our time, always seaching new ways to support composers and enlarge their audiences – something I value especially!
Kaija Saariaho, composer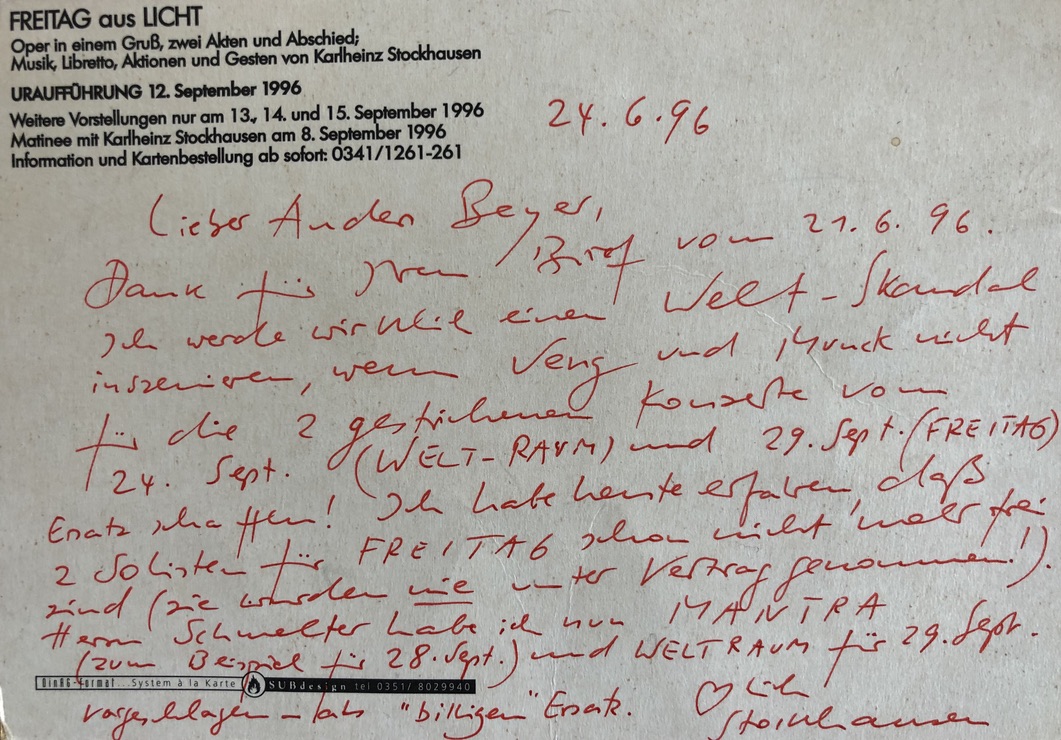 Welcome to the Bergen International Festival, the place where unvarnished, white male populist shit shall flow freely in the limelight! The Bergen International Festival – the place where denial, populism and mudslinging will take the main stage – in reality!
Norwegian stage director Kai Johnsen on the production 'Sløseriombudsmannen'.