A meeting with Russian composer Alfred Schnittke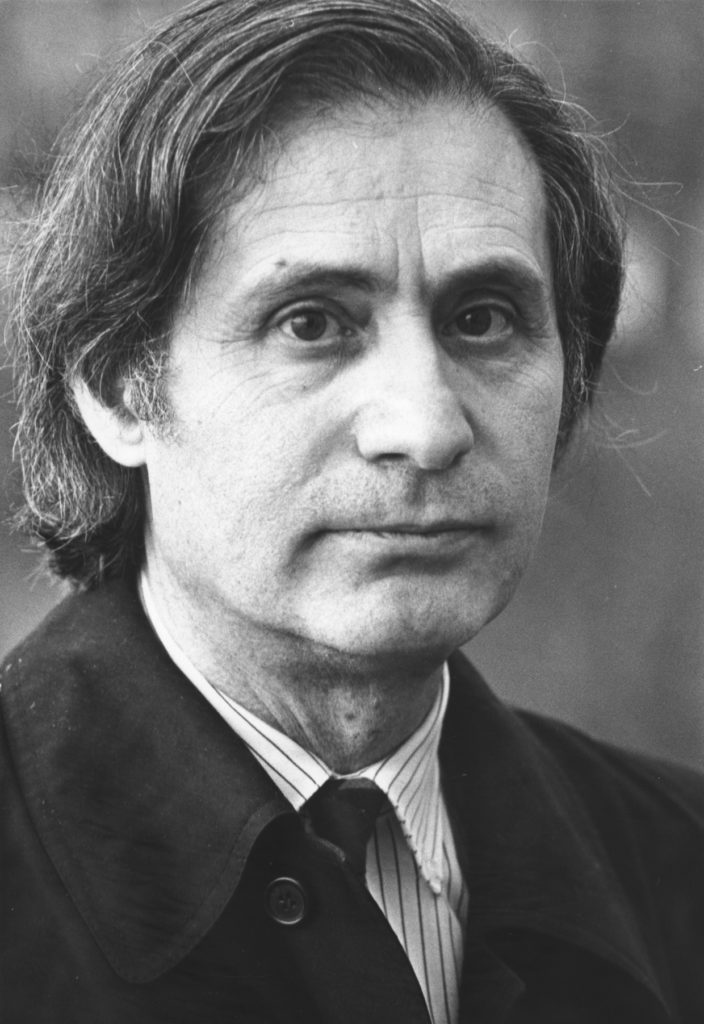 By Anders Beyer
At the Huddersfield Festival in November 1990, Alfred Schnittke celebrated his fifty-sixth birthday with a performance of his Faust Cantata. At the moment he is composing an opera on the Faust theme and the Cantata will become part of the third act. An outline of his character emerged in the course of the festival through a long series of performances of his works. What Schnittke lacks in outer vitality because of his poor health, he makes up for in his completely masterful musical output. A serious illness in 1985 nearly took his life, but he is recovering slowly. As the composer himself expresses it: 'I have been given a chance to live twice'.
Schnittke was born on 24 November 1934 in Engels, in the Soviet Union. His father was a German Jew and worked as a journalist and translator. His mother was a German teacher and a writer for the German newspaper Neues Leben. Schnittke inherited his parents' interest in writing which has resulted in a series of theoretical articles and essays on Shostakovich, Prokofiev, Stravinsky, Bartók, Webern, Berio and Ligeti, among others. On the musical side, he has written a good number of works in most genres: symphonies, concertos, chamber music, solo works, choral music, ballet, film music (to date, sixty film scores).
After the Second World War, Schnittke's father was stationed as a journalist in Vienna and his son had the opportunity to become familiar with a whole new artistic tradition and ideology. It was then that he decided to become a composer.
During a rehearsal at the Huddersfield festival 1990 I met the composer. He said about this period in his life:
"After the war the stay in Vienna meant that I discovered the existence of another contemporary 'world', a very complicated one that, however, cannot be compared with what we are experiencing just now. I discovered the artistic 'relativity' in which nothing was settled beforehand. That made a profound impression on me. Before that, I had worked exclusively from an single thought, in fact, a single-mindedness; now, there suddenly existed a multiplicity. I became preoccupied with Mahler, Schoenberg, Berg and Webern. The most important impression of Vienna came from my work with these composers."
Schnittke visited the West again, in the mid-1970s. He was smuggled in with an orchestra as a pianist in one of his own works. Schnittke went to Germany where he realized that it was too late for him to contemplate a life of exile in either Western Europe or Israel. It is no exaggeration to say that most of Schnittke's works can be said to be about homelessness. Often this appears to be quite simply his main inspiration for composing. In a restless search for an identity, Schnittke has pursued the development of many different stylistic forms. His music reflects the rootlessness and division of modern life, which points back to the kind of painful and tragic realization that was also expressed in music at the beginning of the century.
In the course of the conversation we quickly came to one of the most important sources of inspiration for Schnittke, Gustav Mahler:
"Gustav Mahler was probably the most important for me; the seeds for everything I have composed lie in Mahler's work."
There are several reasons to compare Schnittke with Mahler. In addition to the two composers' comparable approach to purely technical and stylistic elements, there is another important biographical relationship. This is captured in the oft-cited statement by Mahler explaining the reason for his restlessness: 'I am three-times homeless; as a Bohemian among Austrians, as an Austrian among Germans and as a Jew in the whole world', a quotation which finds resonances with Schnittke's experiences as mentioned above; his parents had no Russian citizenship and while he himself grew up in Russia he spoke only German with his family. Does Schnittke feel, like Mahler, homeless in his own country, even though the Russian tradition and culture are a part of his musical upbringing?
"Yes, that is very true. For Mahler this sense of homelessness was something central, but at least he spoke German in a German-speaking region. For me Russian means nothing; it is not my mother tongue. When all is said and done, I was possibly born in the wrong place! And it has now become even more complicated for me with the current difficult and unforeseeable development (the collapse of Soviet Union, ed.), a development for which there seems to be no solution. I will say it even more emphatically: the enormous problems in Russia which are building up just now will remain and possibly never be resolved. At the moment they have been only apparently solved."
But even though one can immediately associate Schnittke's music with Mahler's on a stylistic level, for example—in the use of irony and quotations—these compositional practices do not carry the same meaning for Schnittke as they did for his model:
"A ländler by Mahler is, of course, of quite a different colour from one of mine. I live in another reality, but stand indebted to him because I can use his experiences. One should not just imitate him; it has to go further than that, into something new. However, what 'hangs over' from Mahler is the sense of a complicated life that consists of hope, and not a little despair."
Naturally Schnittke's first musical influences came from composers like Rachmaninov and Shostakovich. He had training but in a tradition with which he had no special relationship. For this reason he drew inspiration from a tradition that he felt he should adhere to, while being cut off from it for historical and political reasons. On top of that he lived (and still lives) like a deeply religious person in a country of atheists. He did not live not under Stalin's terror, but has lived under Brezhnev's stagnation and Gorbachev's perestroika, and now lives with signs that point toward a future of dissolution and chaos. But to write in direct opposition to the system, in sheer defiance, lies far from Schnittke's compositional aesthetic:
"When you do something to react against a rigid system, the product loses its authenticity. Rather one has to act as though the system doesn't exist at all. That's the only way music continues to be viable in the longer term."
Biography
Alfred Schnittke (1934–1998, Russia) was born in the German region of the Volga Republic. After an initial period in Vienna, he continued his studies in Moscow where his first degree was in choral conducting. He then studied composition and counterpoint with Jevgeni Golubev and instrumentation with Nikolai Rakov at the Moscow conservatory. He also studied with Philipp Herschkovitch, a former student of Webern.
For ten years Schnittke taught at the Moscow Conservatory and then became a freelance composer. For the last eight years of his life he lived in Hamburg where he taught composition at the Musikhochschule. Right up to the end of his life Schnittke's rigorous and uncompromising objectivity in his approach to composition never overwhelmed his concern for the human condition. Schnittke's scores are published by Internationale Musikverlage Hans Sikorski, and the complete recordings are due for release on the BIS label. Schnittke's music can also be found on Nonesuch, BIS, Deutsche Grammophon, EMI classics, Sony Music, Marco Polo, Collins Classics and Chandos labels.
© Anders Beyer 1991.
The interview was published in Danish: 'Mellem håb og fortvivlelse: Et møde med den russiske komponist Alfred Schnittke', Danish Music Review vol. 65, no. 7 (1990/91): page 226-228. The interview was also published in Anders Beyer, The Voice of Music. Conversations with composers of our time, Ashgate Publishing, London 2000.