Fourteen Interpretative Essays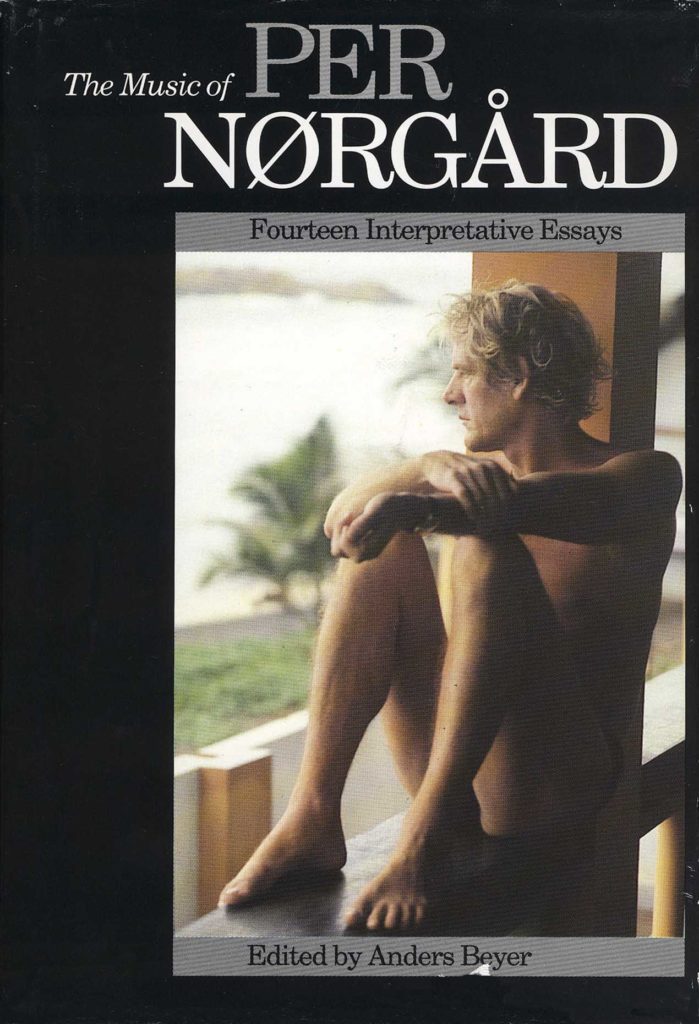 Jacket illustration: Per Nørgård listens for the deep 'shadow tone' of the ocean surf. Kerela, South India, 1983.
Photo: Helle Rahbæk.
The Danish composer, Per Nørgård (b. 1932) is widely acclaimed as the most important living composer in Scandinavia. His music, while highly personal in form and expression, takes up the mantle of Carl Nielsen and Jean Sibelius. The Music of Per Nørgård: Fourteen Interpretative Essays is the first book on the composer in English. It is written by composers and scholars who have been concerned with Nørgård's music for many years. Their essays cover the broad range of genres and techniques tackled by the composer, and in his own concluding essay, Nørgård for the first time recounts, in fascinating detail, his childhood and adolescence in Copenhagen as well as his earliest years as a composer.
The emergence of Per Nørgård's individual voice is a major theme in this book. His encounter with serialism in the early 1960s helped him to evolve his philosofical ideas and compositional techniques. The Music of Per Nørgård not only pays hommage to a Danish master musician of universal appeal but also provides a valuable research tool for all those interested in contemporary music and its development over the last half of this century.
The book comprises essays by Jørgen I. Jensen, Hans Gefors, Karl Aage Rasmussen, Erling Kullberg, Jean Christensen, Ivan Hansen, Anders Beyer, Julian Anderson, Svend Hvidtfelt Nielsen, Jens Brincker, Jens E. Christensen, Stephen Johnson, Poul Ruders, Per Nørgård. The book has a worklist and a discography. Also included is a full-length CD with examples of various genres represented in Per Nørgård's oeuvre.
Read Anders Beyer's article Attraction and Repulsion. Four fragments of a portrait of Per Nørgård.
PRESS CLIP

"Nørgård's warm, human, humorous side is exposed in a detailed autobiographical essay on his childhood, adolescence, his studies with Vagn Holmboe, and his early years as a composer. Nørgård emerges as a deep thinker and brilliant intellectual."
American Record Guide

"L'ouvrage, première monographie en langue anglaise consacrée à ce compositeur, constitue une claire et pertinente introduction à son œvre, aussi abondant que versatile."
DISSONANZ MAGAZINE

Nørgård's singular achievement is both highlighted and put into context. (…)
It is a stimulting and long-needed book."
NOTES MAGAZINE

"This excellent book guides the reader to Nørgård's music and the accompanying CD richly demonstrates his flexible musical palette.
Recommended for upper-division undergraduate, graduate, and public libraries."
CHOICE MAGAZINE
Customer Review of the publiction on Amazon

For purchase on Amazon: https://www.amazon.com/Music-Norgard-Fourteen-Interpretative-Essays/dp/1859283136