Art should demonstrate alternatives to the status quo. It cries out for social significance and to be used to create change. True social development takes place through radical and generous cross-pollination of ideas.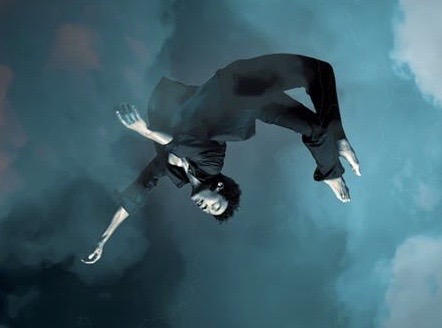 By Anders Beyer
We are living in a new reality, and there is reason to believe that the world will never be the same as it was before COVID-19 turned everything upside down.
The consequences of having to keep our distance from one another and avoid large gatherings are far-reaching. Culture is far from the only area affected by the crisis and the reservations it has given rise to, but it is perhaps the area where the differences between before and after are greatest. Cancellations, commercial failures and desperate cries for help have affected art and culture since the crisis began, and the public is increasingly demanding cultural experiences that do not involve exploring yet another Netflix backwater.
Now, as we gradually begin to get the feeling that the crisis can go on for years, there are reasons to think deeply about how cultural life can not only survive but actually thrive in this new reality; a reality we can expect to persist in one way or another even when the crisis is officially over, because at the global level mankind has been so affected and alarmed that our collective behavioural patterns will certainly be changed for a whole generation.
Fortunately the cultural life of Denmark is well placed when it come to exhibiting the famous adaptability that is so highly appreciated at present. We have seen this in a wealth of initiatives that range from drive-in concerts and live short-story writing to digital plays and artistic podcasts that put the whole extraordinary situation into perspective.
These are exemplary initiatives that deserve praise, but are also to a great extent about handling the crisis here and now. If the wellbeing of art and culture is to be ensured in the longer term, this richness of ideas must unfold on brand new, visionary platforms that combine the physical and the digital in ways that can make Denmark a 'first mover' in this area.
Viewed in the international perspective, our starting point is strong. The world takes a view of our culture, values and art as something 'Scandi-cool'. Denmark is perceived as a place where democratic ideals of freedom, equality and welfare for everyone lead to a release of creative and revolutionary energies that create everything from LEGO bricks, design classics and world-class architecture to an enduring insistence on sustainability and 'green transition'.
Just look at the way Copenhagen and Aarhus end up time and time again on the pace-setting international media's lists of 'must-see' places. We should use this for artistic purposes. At present Copenhagen is best known for gastronomy, furniture design, architecture and urban development, but not at all for a totally surprising artistic practice that integrates all the arts and makes art an impactful call to arms. Danish cultural actors can change that, if they want to.
The ideas, creativity, skills and visions are all there. We have the players, but they have to be brought into play with one another. True social development takes place through radical and generous cross-pollination of ideas. That is exactly what has laid the basis for the success of Scandinavia – and what helps Denmark to navigate through the crisis much more nimbly than many other countries: cooperation with others based on a strong community-based principle that what we do must also benefit others.
The ideas, creativity, skills and visions are all there. We have the players, but they have to be brought into play with one another. True social development takes place through radical and generous cross-pollination of ideas.
Art is in its very essence the most generous of activities – opening up new horizons for meaning and making one's interpretations available to the whole world. But art longs to be used – not exploited, but used – as a catalyst in the development of society. This is exactly where – thanks to our special mind-set – we have the best preconditions for making Denmark the advance guard.
Specifically, I hereby propose the launching of two initiatives that can make Copenhagen the centre for an innovative artistic practice that makes a powerful contribution to the formation of the society of tomorrow.
In the first place a new, ambitious festival that could be called Augment Copenhagen, and which will constitute a platform that enables art to make the striking social mark that the individual cultural institutions have a hard time making.
Secondly, a Centre for Artistic Excellence, which will become a new foundation stone in this greater vision for the Danish arts sector and at the same time ensure permanent weight behind the festival.
Today, as we stand amidst a global crisis, we can learn from the period after World War II, when a number of cities across Europe turned the focus on establishing festivals. These have today become important international events, largely synonymous with city names like Salzburg, Edinburgh, Bergen and Bregenz, and which – even more importantly – have been able to move art to a new vantage point. Not only do they give the cities invaluable international branding and attract tourism on the grand scale; they also have a positive knock-on effect on cultural life and the impact of culture on the development of society in the cities as well as their whole catchment areas all year round, thus helping the surrounding regions to become centres for the arts, innovation and development.
For many years Denmark has been able to boast a whole range of successful festivals. But they are mostly genre-specific, and the majority – with the Roskilde Festival as a striking exception – lack a powerful international impact. All the same we are aware of the great cross-aesthetic mark that can be made on the overall development of a whole city. Just think about Cultural Capital 1996 in Copenhagen and 2017 in Aarhus, which proved that extra resources for quite special events can produce fantastic results with cross-aesthetic collaborations, and lead to effects that also endure outside the world of art and culture.
According to COWI, for example, Aarhus 2017 created 1965 jobs, and DKK 392 million in public investments created a turnover in the private sector of DKK 1.2bn. As early as 2012 a report from Bergen estimated that the public at the Festival generated a turnover of c. NOK 31m. Today this figure is thought to be considerably higher, and to this we can add the not insignificant factor that the Bergen Festival offers just under 2000 hotel bed-nights for artists in the course of the year, generating a substantial turnover in the city.
Could one gather cultural institutions, artists, media and the public to participate in an annual international festival in Copenhagen with a focus on how digital development and technology can transform the arts and people's experience of them – and by extension transform our society and its future? Could artistic life seize this unique opportunity to create a platform with global competitiveness that will brand Copenhagen and Denmark as a natural gravitational focus for 'the immersive arts'?
Yes, absolutely. A platform should be created that can present new works and modes of expression born at the intersection of the analogue and the digital, and dealing with exactly this aspect of our life: that for the whole of the future it will unfold in these two parallel but interlaced worlds. For the digital will of course not simply replace mankind's fundamental need for the physical encounter around an artistic experience.
In an uncertain and technology-driven world the only thing we know with certainty about the future is that there will be a premium value in the creation of experiences that decidedly involve – or at least are meaningfully able to reproduce – shared human and physical values. The platform could take the form of a festival – and it is exactly such experiences that Augment Copenhagen should supply.
How can virtual reality (VR) and Augmented Reality (AR) transform the experience of art, or itself become art? Symphony orchestras, theatres and museums should be invited to create projects that go all the way out to – or far beyond – the boundaries of the new possibilities that the digital gives us – technically, economically and artistically.
The model could for example be 59 Productions' exhibition format Digital Revolution, which brings together musicians, artists, architects, game developers, designers and others with the proviso that they must shift and exceed their normal boundaries through the use of digital media. This ensures the artistic work a highly explorative nature, among other ways through the use of new methods and devices inspired by domains outside the world of art. Here the walls around the independent artistic modes of expression are torn down, which stimulates the intended cross-pollination.
Augment Copenhagen must thus be a serious playground for the leading Danish and international artists, but also for the underlying substrate of upcoming figures. The festival should be curated on the principle that the original idea is always a prism in which not only a narrow artistic practice but the future as a whole can be refracted. The pace-setting Danish cultural institutions should play a crucial role in the festival, but so should collaboration with international institutions in the initiation and realization of new productions and projects.
In an uncertain and technology-driven world the only thing we know with certainty about the future is that there will be a premium value in the creation of experiences that decidedly involve – or at least are meaningfully able to reproduce – shared human and physical values.
It is a basic requirement for the festival that it is experienced by everyone as a way in which – in the style of the Culture Capital years – new resources and possibilities are added. It is an umbrella event that can invite the participants to create new projects and contribute to the funding of ongoing ones for existing players. The festival is thus no substitute for the institutions' core products, but offers new possibilities for development on the shoulders of the fantastic potential the country already has.
To get staying-power and weight behind the festival, as part of the same process and in close contact with it, the aforementioned Centre for Artistic Excellence will be established.
This centre must be a powerhouse for artistic expression, where new, exceptional idioms are mobilized and borne forward by inviting collaboration among innovative players, calling for commissioned works and making space for experiments of high quality.
This will materialize in works which both support positive regional development and create experiences of international quality and relevance. Through bold, progressive and visionary commissions one can urge the artistic environments to realize ambitions that typify both the present and the future, and the criteria will be formed in close dialogue with the creative milieux.
The aims of the Centre will be to:
Initiate dialogue about what art is, its enabled forms today, and actively to speculate over what art can be in the future.
Challenge and explore public attitudes to the placing of technology in new artistic settings.
Erase the distinction between our digital and analogue realities and question what 'truth' and 'reality' are today.
Inspire bold, out-of-the-box thinking along the lines of 'stay hungry, stay foolish' – among both artists and the public.
Forge links among creative environments that have never collaborated before, to trigger explosive creative synergies.
Constitute a platform for artistic experiments – an arts lab for relevant social debate and the creation of a new kind of audience involvement and innovation.
This kind of dual germination should be established in Denmark, because we lack accessibility and diversity. So that art can reach and involve a new and larger audience, including new talents. We must remember that new audiences are not only new users, but often in their private capacities are players from within quite different branches of society – for example the health sector, education or the sustainability industry.
In addition we lack an international reach. We must feature much more on the map from Shanghai to San Francisco and function as an international window with global branding, and thus create new potential for Danish cultural and commercial life.
We are also behind with the use of digitalization: the way we consume art is changing all the time, and 3D, VR and AR technologies have given us new possibilities that we do not yet understand sufficiently.
Finally, cultural life lacks a platform for the optimization of synergies that can unite the many branches within the arts.
Together the festival and the Centre can constitute an incubator for new voices and digitally inspired and executed artistic expression. The Centre is a unifying architectural campus that encompasses stage, development and rehearsal spaces, a school and perhaps even living accommodation for a wide range of the many different talents and players.
The Centre should further be designed as a digital platform and a meeting place that can forge new links among the arts and – not least – with a public that can interact here with art, irrespective of where it lives in the country or abroad. The Centre will thus create meeting places, and develop and facilitate processes so that these linkages can take place, and this will in particular create unique opportunities for young talents who, outside the usual educational silos and admission procedures, can upload their works and give one another feedback.
The Centre will be able to function as an umbrella that can optimize the projects of existing players and operate in a rich and competent international network of artists, producers and institutions. Cooperation and a sincere wish to share ideas, concepts, artistic ambitions and values will be among the critical success factors.
The festival will then function as a principal stage for the Centre's initiatives, and it will present the works in a way that brings Copenhagen to life in brand new ways. It can thus take the form of a distributed festival where the urban space, architectural framework and temporary installations will add new dimensions to the art arenas and help the arts with a new public. The Centre will also develop, ensure and maintain a succession of projects beyond the festival, in order to attract talents from all over the world. Funding must of course take the form of a carefully conceived patchwork consisting of the public sector, foundations and other private actors.
Revolutions are made by the sum of individuals' courage to act. We have already been facing the need for colossal social readjustment if we are not to leave our children with a planet that has been robbed of its natural resources, ravaged by violent wars and is full of exhausted human beings.
And now on top of this we have also been facing a pandemic that makes the readjustment even more massive. However, the aim must still be to avoid being reduced as human beings to columns and numbers in a spreadsheet that will never be able to account for what truly makes life worth living. Beauty. Solidarity. Love.
It would be seriously Scandi-cool if we could be the ones who make innovative art the catalyst for that transformation – and at the same time demonstrate how art and culture can thrive in the new reality.
© Anders Beyer 2020
This article was published as feature article in the daily Danish newspaper Politiken June 4th 2020.
For a Danish version see here.